Mindset Shifts For Motivation
Will Summer send you off track? 
We're coming off of the school Spring Break here in our area, and like many other areas of the country, it's the time that we start planning ahead for the summer, especially if you have kids and they're off from school for a few months!
Will you go visit friends or family? Will you spend time near the water? Will you be working longer or shorter hours for the season? Will you be spending more time outside, gathering with friends and generally feeling more relaxed? 
Most of us have some sort of a change to our routine in the Summer, especially if we are planning any sort of vacation.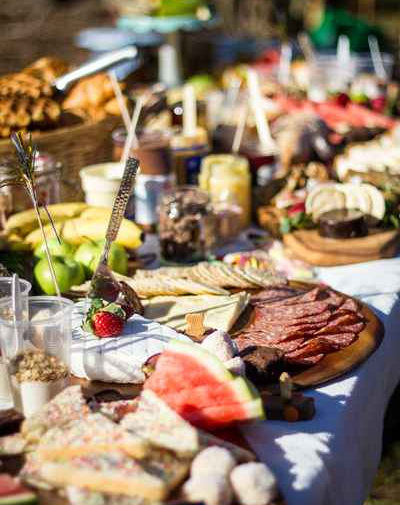 So how do you stay motivated to make progress when it feels like every day is unpredictable, and there are so many opportunities to indulge "just this once"?
If you are including modifying your eating habits or "eating healthier" to your wellness goals for the upcoming season, read on! 
Here are a few mindset prompts that can help you to stay motivated this Summer, or ANYTIME:
Not every experience is once-in-a-lifetime. So don't treat the whole summer like a free-for-all. Even if you're on vacation, chances are you've dined at a similar type of restaurant before, you've eaten a similar dessert before, you'll have a fancy cocktail like that somewhere else another time. So, unless this is a world-renowned chef with a specialty that they write about in magazines, you can feel comfortable making the choice that will give you the energy you need to keep going! This goes hand in hand with the next one:
Not every meal has to be the best meal you've ever eaten.

Some meals, even on vacation, can just be about getting fuel into your body so you can go about your day doing the activities and having the

experiences

you enjoy - and have the energy to do it! You may find you feel better during the days with healthier foods, since you will likely be more active and getting less rest than usual.

Think about what you are ADDING to your meals

to increase your energy, instead of what you're missing out on. Can you add veggies to that wrap? Can you add a side of grilled or steamed veg, or a side of fruit to your lunch? Try adding veggies to your omelet if you've headed out for breakfast! The phytonutrients in fruits and vegetables offer protective benefits at the cellular level, as well as increasing strength of beneficial microflora in the gut. The fiber in veggies and fruits will help sustain your energy for longer, and keep you regular (particularly helpful if you have digestive slow-down when you're not at home!)

Focus on gratitude.

Yes, really. Studies have shown that when we focus on gratitude, it can actually reduce cravings, and increase motivation. Gratitude activates our dopamine centers and reduces stress. This can help reduce cravings because cravings are often a signal from our bodies to seek dopamine (the happy/reward/pleasure hormone) A simple practice of saying "thank you" for a beautiful day, for the time away from your usual routine, for sunshine, for a comfortable chair, for the ability to visit with friends/family can help shift your focus and remind you why wellness is important to you, which can solidify your motivation to keep going! Win-win.  
Do you have wellness goals? Take a few minutes to write down what is important to you and keep it handy - even using the notes app on your phone can help to keep them nearby for when you experience moments of low motivation. Remember, wellness is a long-game, not a short term solution. Making changes that stick require consistency, but also some realism.
You CAN enjoy your life without feeling deprived with a shift in mindset! 
If you are ready to take your wellness to the next level but aren't sure where to start, schedule a call! We can co-create a plan to get you where you want to go, and even offer weekly accountability coaching to keep you going!
Categories