Why Should I Hire a Holistic Wellness Coach?
Working with a Holistic Wellness Coach can be beneficial for your long term health and wellness. 

 
At ProActive Wellness Coaching, our philosophy is that nutritional, lifestyle, emotional and social wellbeing are interconnected and inseparable. Our overall wellness is a product of each of these facets of our lives working in harmony. Certified Holistic Wellness Coaching at ProActive Wellness can provide nutritional and lifestyle guidance based on the most recent research and information available, and may also include alternative treatments.
We can make the science of wellness accessible for anyone! It is our mission to provide the individual with a plan that specifically addresses each client's needs.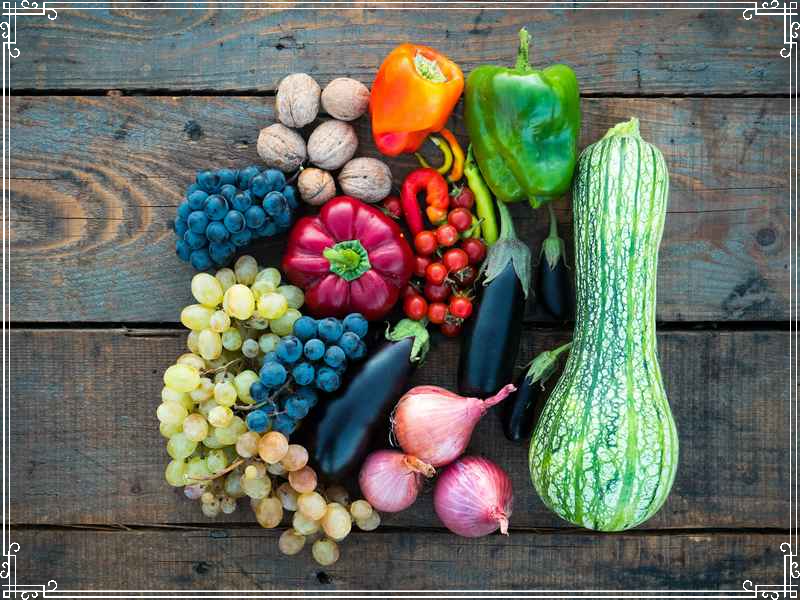 These are just a few of the specific benefits of working with ProActive Wellness Coaching: 
Accountability
Perhaps you know all the "right things" to do. We may explore some of the reasons why you have been challenged to create and meet goals in the past. We may develop a new plan to get you to your realistic, attainable goals. And together, we can create benchmarks for you to meet, and even exceed. A skilled Holistic Wellness Coach will provide the structure that suits your needs - from hands-off to very hands on. Check-ins can be through various channels - text, phone call, zoom meetings, at intervals that feel right for you. 
Time
The current model of medical care in our country is short, infrequent appointments to address any non-life threatening concerns. How often have you spent more time sitting in the waiting and exam rooms than your physician actually spent talking to you? A Holistic Wellness Coach can spend time with you to listen to your concerns, help you discover where you may be struggling, and create a plan that is crafted especially for you to meet your goals.
Expertise
Maybe you think you know all the right things, but are overwhelmed by the incredible amount of information and advice from well intentioned friends and family. In this age, availability of information is seemingly unlimited. We have an understanding of the science of how the body and its systems work together, and can help you cut through the overwhelm, answer questions, suggest supplements, compare your options.
We can give physical and mental wellness recommendations, and help you create a plan that works for you and your lifestyle. 
Customization
Working with ProActive Wellness Coaching allows you to customize your level of care.
Do you need a lot of hand-holding in the beginning, or do you want someone to tell you what to do and set you free? Do you want the ability to modify your level of service as you go? Do you need more than just nutrition advice? We offer guidance in selecting and creating an exercise plan, can assist you in stress reduction, simplifying your life, and even offer Meal Planning and Pantry Evaluation services. We recognize that clients' needs change over time, and we offer dynamic services to co-create the life you hope to live! 
Chronic Conditions
Though we are spending more as a country on "healthcare" than ever before, the average person's health continues to decline. Obesity and diabetes are increasing at an alarming rate. Most people seeing a physical regularly are for the treatment of chronic illnesses. With improved diagnostic tools, chronic illnesses and autoimmune diseases are being diagnosed at a greater rate. 
However, our healthcare model has not changed in decades, to meet this new demand. 
Chronic and autoimmune diseases are being addressed with acute treatments, often masking symptoms rather than looking for the underlying cause. Wellness Coaching can help you evaluate and modify lifestyle and nutrition choices, and facilitate behavior modification and mindset shifts in order to manage chronic conditions as part of your health and wellness team. 
Specific Training
I have taken the time to understand nutrition, holistic treatments and physical and mental wellness, something traditional medical training often lacks. It's not that physicians aren't capable, but they often do not have the time to dedicate to the in-depth research and training in nutrition and alternative treatments. The current model of medical school focuses on diagnostics and treatments rather than wellness and prevention. Holistic Nutrition and Wellness Coaching offers you time and experience outside the doctors exam room. 
Working with a Holistic Wellness Coach, you can build your wellbeing from the inside, out.  Share your vision of the future, and together we can co-create a plan to get you there.
​
P.S. We are totally NOT anti-doctor here. We believe in the power of a collaborative, cooperative relationship between physicians and Holistic Wellness! Each specialty has its area of expertise. Addressing your lifestyle and nutrition challenges NOW can greatly reduce your need to spend your time and money in doctors' offices later.