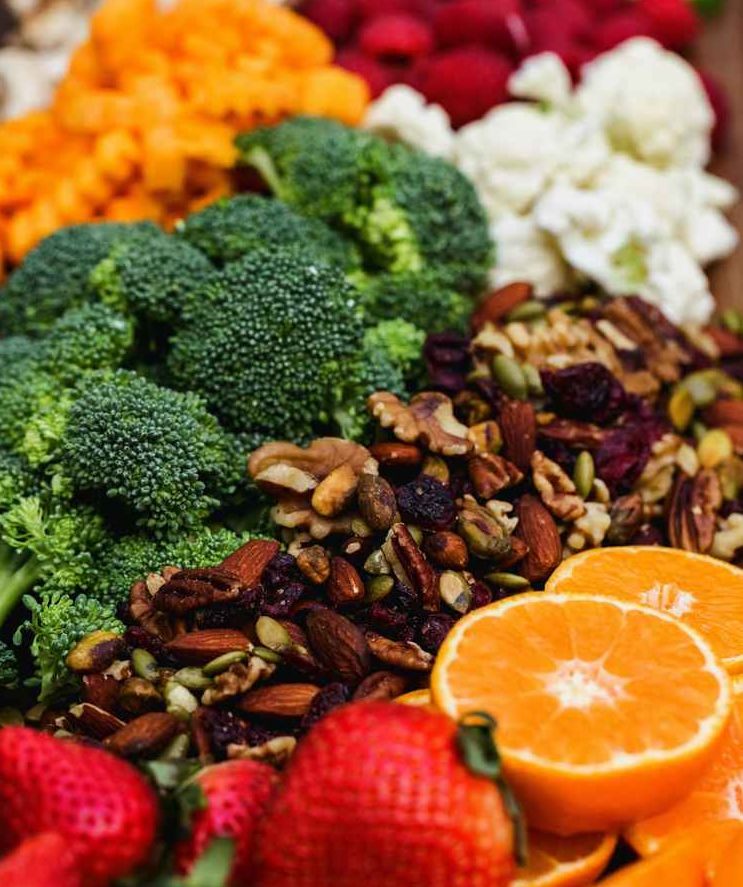 Nourish
Fuel your energy from within with clean, unprocessed foods. Get recipes and prep guides to help you create healthy meals while minimizing time in the kitchen. 
Enjoy fruits, vegetables, nuts, legumes, lean protein and minimally processed whole grains.
Avoid inflammatory dairy and gluten. Don't worry - with the simple to follow meal plan, it's EASY!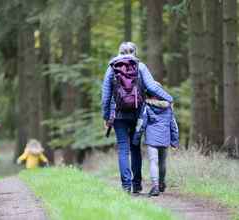 Move
Move your body in a way that feels comfortable, and supports your natural energy stores. 
No rigorous workout routines, no strict exercise programs. 
Discover ways to move your body that feel GOOD and learn all the energy boosting benefits of exercise that have NOTHING to do with food!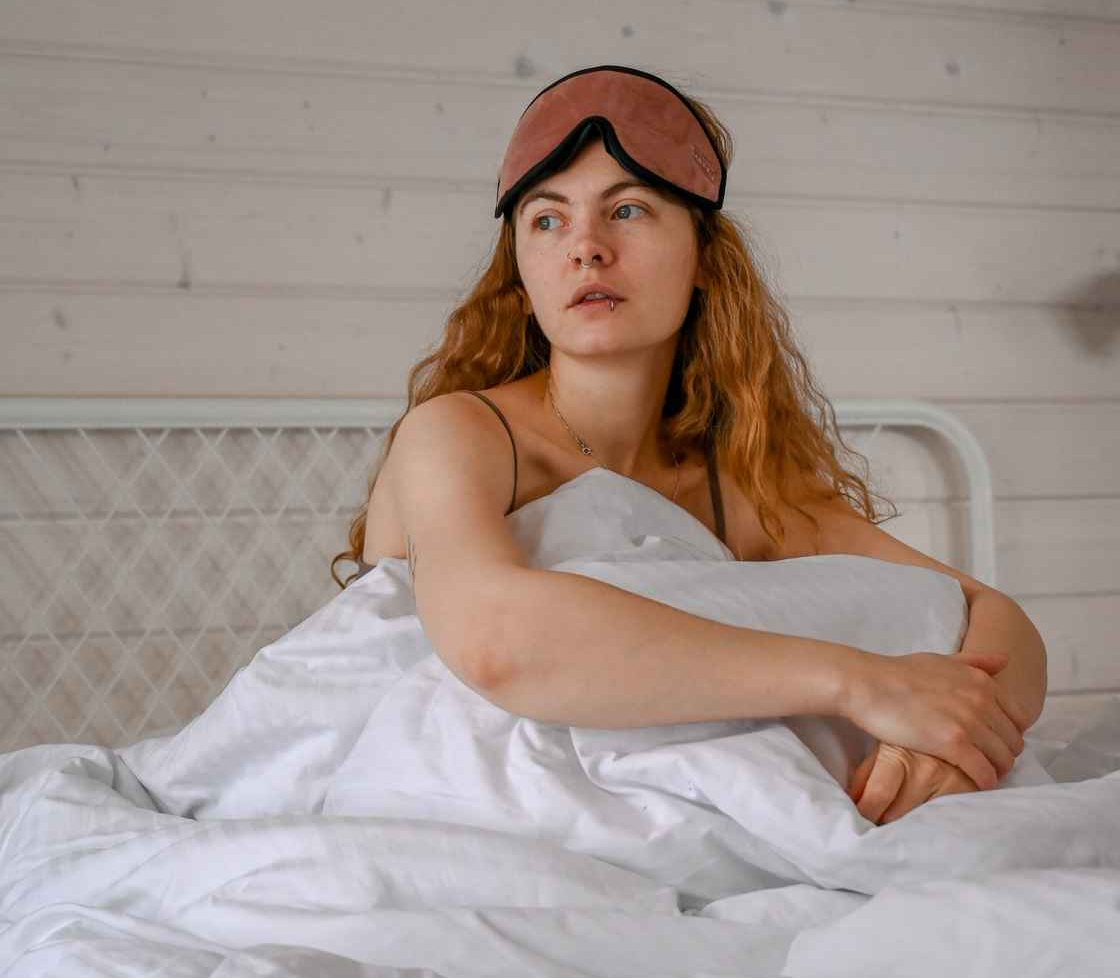 Sleep
Commit to brain boosting, restorative sleep. 
Learn ways to prioritize this essential piece of your wellness, and tactics to improve your sleep quality. 
Did you know that over HALF of people say that they don't get enough sleep each night? 
Mindset
With a few simple shifts in mindset, changes become easier to implement and maintain.  
It can be a challenge to change your perspective alone - the weekly Wellness Calls will give you simple ways to start the shift - and the supportive Energy Reboot Community will be there to encourage you along the way! 
YOU CAN DO THIS!
Heal Your Gut Now! 
And learn how the pillars of wellness are interconnected, so you feel empowered to make choices that support your energy and mood and the motivation to continue to make decisions that support your overall vitality.
The Cost of Promoting Wellness Is Significantly LESS Than The Cost of Treating Chronic Illness. 
HOW MANY OF THESE QUESTIONS DO YOU ANSWER "YES"? 
Are you tired before you've even started your day? 
Do you feel like you are always running in survival mode, just trying to get through the next meeting, event, or activity? 

Are you often suffering from GI issues like indigestion, heartburn, upset stomach, frequent gas or bloating?
Do you hit a slump in the afternoon and rely on coffee or sugar to give you a boost of energy?
Do you "know all the right things to do," but it just doesn't seem to be working?
Are you already thinking about getting back into bed when you wake up in the morning? 
Do you dread the thought of getting "dressed up" for events, because you don't feel good in any of your clothes?
Do you have feelings of guilt or shame surrounding "bad" food choices?
Do you have cravings that seem to come out of nowhere? 
HOW MANY OF THESE QUESTIONS DO YOU ANSWER "NO" ?
Do you wake up feeling renewed and energized?
Do you feel sensational in your own skin?
Do you feel mentally sharp?
Are you able to handle stressful situations with ease? 
Are you looking forward to the next season with excitement and anticipation? 
Do you feel calm and relaxed when you have "down time?" 
Are you patient and thoughtful with your family, friends, and co-workers?
Is it simple to make healthy choices regarding food and exercise?
If you were invited to a class reunion, a wedding, or work event, would you feel excited and confident?
We can't ignore the signals our bodies are giving us that things are out of balance:   headaches, heartburn, constant tiredness, short temper, lack of motivation, weight gain.
It took YEARS for me to get to feeling my worst, but felt improvements in a few short weeks, once I took my wellness seriously and learned these key things:
The gut is the center of your body's natural pharmacy, and governs energy production, happiness promoting hormones, and your immune system.

It's possible to use holistic solutions to reboot your microbiome and increase energy, reduce inflammation, and reduce cravings, to reclaim your life!​
It's time for you to:
Wake up every morning without dragging yourself out of bed, and feel energized!

Have more patience with family, friends, co-workers.

Feel less overwhelm when you look at your full calendar.

Eliminate or reduce your heartburn and other GI issues




Decrease the frequency and severity of recurring headaches

Increase your knowledge, and feel empowered to make healthy, sustainable changes WITHOUT FEELING DEPRIVED!
More about what's included:
COMPLETE MEAL PLAN & Grocery Guides

Take the overwhelm out of planning!!

6 Weekly Meal Plans with Full Color Recipes

Comprehensive Prep Guide to save time in the kitchen. 

Detailed Grocery Lists save time in the store and help you track what you have and what you need.

No more over-buying and wasting food!

Weekly LIVE classes covering the four pillars of the Energy Reboot System



Learn WHY these pillars of wellness are the essential pieces to finding balance and sustainable energy. 
Live Q&A time for personalized attention and support!
Use this education to feel empowered and motivated to make healthy choices that support your health and overall wellness. 
6 Week Membership in the Private Energy Reboot Community
DAILY accountability, personalized program support and motivation with others who are on the same journey!
It can be hard to keep up the enthusiasm when you go it alone- lean on your community to help get through those moments when you feel challenged!
Weekly Accountability and Action Prompts
Maintain your momentum throughout the whole program with weekly prompts to encourage action and follow-through. 
Specific tasks and tactics to help you get the most out of your experience, both through the weekly virtual calls, and check-in prompts in your group!
Suggestions for how to get moving
No crazy exercise plan, just move your body every day. There is a lot more to moving your body than a sweaty exercise class - unless that's your thing!
You start where you are, we encourage you along the way!
Beautiful Program Journal 
Weekly check-ins, journal prompts, opportunities to track your progress, moments of challenge, and make plans for how to continue incorporating what you're learning into your daily life. 
Supplementation Suggestions (totally optional!)
Take your program to the next level for maximum results! Our carefully selected Energy Reboot Protocol maximizes the gut-healing results if the program while minimizing effort on your part. In just a few minutes every day, you can get even more dramatic results!  I partnered with this company after extensive comparisons, and they are at the forefront of research and development of wellness protocols.  
If you are ready to:
Eat Delicious Food to Fuel Your Body...
Move your body in a way that feels good for YOU...
Commit to giving your body renewing, re-energizing sleep...
Get encouragement, support, accountability and education with other people on the same journey...
Feel empowered & motivated to continue making healthy lifestyle choices for renewed energy and vitality...
What if I want even more dramatic results?

​
If you choose to take your program to the next level, the supplement protocol includes high quality, clinically tested and validated products, based on ancient wisdom, whole food ingredients, and unparalleled science! 
A synergistic blend of natural cleansing herbs and phytonutrients to assist the body's own detoxification process – specifically formulated to reboot your gut-brain axis in 3-days.  This supports natural cleansing and filtering functions of the liver, kidneys and colon, without the typical stomach or digestive upset associated with detox supplements. ​​

Combine three specifically designed plant-based solutions in one drink to elevate your mood, crush your to-do list, and enjoy every minute of the day!

The most comprehensive combination of unique strains of probiotics, prebiotics, and phytobiotics that have been scientifically shown to improve mental wellness.*

The ONLY product in the world to combine these 3 powerful ingredients: Mango Leaf, Lychee Fruit, Palm Fruit, to boost Mood, Motivation, and Metabolism

A next-generation mental energy product that delivers rapid improvements in brain and physical performance, without the jitters or crash you might get from many high-stimulant or high-sugar energy drinks.

Smoothie Booster: This phytobiotic-rich formula contains seeds as sources of natural microbiome-boosting fibers, helping you feel fuller, longer. Support microRNA signaling between the microbiome and central nervous system, this unique blend helps manage feelings of stress, tension, and anxiety.*

Super Food Powder: Provides the phytonutrient equivalent of three servings of fruits and vegetables per scoop. This phytobiotic-rich blend delivers cellular level anti-stress benefits and helps protect cells from a variety of different stressors, helping the brain and gut run at peak efficiency.*

Delicious, Plant Based, Microbiome-Boosting Protein to support sustainable energy and metabolism in combinations of Vanilla, Chocolate or Salted Caramel flavors.  
Why Does the Energy Reboot Program Use Supplements?
Protocol users have enjoyed: increased energy, reduced inflammation, and improved stress resilience, improved sleep, and even weight loss, just to name a few!
Your program will be based on clean, nutritious foods, and includes a lot of plants. But it is nearly impossible to consume the variety and quantity, with our busy lives, to establish and nourish a healthy microbiome that can support healthy energy, weight loss and mental clarity. Plus, who has the time to prepare it all?!
Using the Energy Reboot Holistic Protocol will help the process along, to increase beneficial microflora and provide the optimal support for it to flourish. Clinically researched, quality controlled ingredients provide the necessary prebiotics, probiotics, phytobiotics and polyphenols to improve communication in the Gut-Brain Axis. 
If you are waiting for a "good time" to start something new, it may never come.

  
Things will never "settle down," you'll just be busy with different things. 
There will always be another vacation, birthday, wedding, party, tournament, work event.
The question is: How long will you keep putting yourself last on the list? You can make the time for what is important.
There is no such thing as, "I've always been this way." 
YOU have the ability to change your path, and move in a different direction.  
YES, YOU DO!!!
It's not heroic or admirable to consistently sacrifice yourself and your wellness for others.
You can prioritize your wellness AND SHOW UP EVEN BETTER FOR YOUR PEOPLE!
You do have the time.
How many hours of sleep do you lose each week worrying about what you have to do the next day?
What about by staying up late just to get some quite time?
How much time do you spend doing tasks that don't light you up and feel like they're draining your energy? 
How many minutes per day do you spend avoiding doing things you don't want to do by scrolling on your phone, tablet or computer? Or dragging out one task so you don't have to move on to the next, more challenging one?
What if you spend just 1-2 of those hours each week trying a different approach? 
You can make the time for what is important!          Sign Up Now!
With Your Registration, You Get:
Complete 6 Week Meal Plan

Including All Full Color Recipes, 

Detailed Grocery Lists

Time-Saving Advanced Prep Guide

Gorgeous Full Color Energy Reboot

Program Journal

Protocol-Approved

Grocery and Meal Planning Guide

(for when you want to try something new)

Weekly Meal Planning Worksheet

(if you're feeling adventurous!)

Membership in the

Private Energy Reboot Program

Community for education, support, and accountability. 

$1399 Value!
AND, as an additional BONUS for PAYING IN FULL you receive: ($400 value!)
TWO thirty minute coaching calls:

The first to help you dial in your 6-week program, within the first 2 weeks of program start. 

The second at the end of your program to help determine your own personalized next steps.




Bonus Recipes

Perspective-Shifting Affirmations




Discount on Future Courses, Workshops, or Private Coaching
00
days
00
hours
00
mins
00
secs